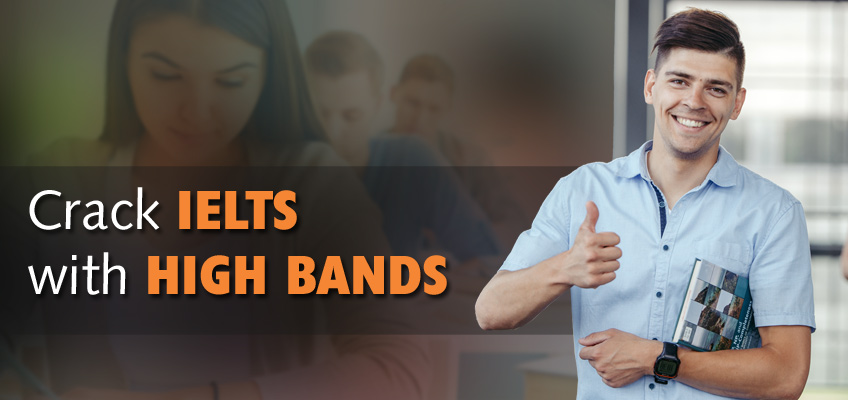 It is the world's most popular English language test for non-native English Language speakers to check their proficiency in the language. It is also a very secure English language test approved and accepted by various academic institutions of Europe, Australia, America and the immigration authorities all across the world. The speaking test involves a one-on-one real-life conversation with authorities to check English conversation skills. Helping you to achieve your objective in life for education or career IELTS is also important to acquire the citizenship and plays an important role in your migration.
Listening: To check a student's ability to understand English used in academic field.
Reading: To check the ability of a candidate to read and comprehend the paragraphs and find the answers from those paragraphs.
Writing: To check the writing ability of a candidate.
Speaking: Check the ability of a candidate to communicate in English.
Listening
Reading
Writing
Speaking
3 Passages
2 Task(1 hour)
3 – Parts (11-15 Mins.)
40 Questions
40 Questions
Task 1
Essay & Report Writing(150words)
- 20 Mins.
Part 1 ( 4-5 Mins. speak on different Question)
40 Mins.
1 Hour
Task 2 - Essay & Report Writing(250 Words)
- 40 Mins.
Part 2
(Topic to speak on printed task card)
-1 Min to think and speak up to (3 Mins)
Part 3 (4-5 Mins. further discuss)
Guidance From ACE
To improve the speaking skills we conduct group discussions and one to one sessions. The IELTS faculty interview each student, replicating an examination ambience.
In this direction, we provide intensive modules in English Grammar coupled with elaborate & rigorous listening, writing, reading & speaking sessions with a view to instill confidence in students.
Special Speaking practice designed especially for IELTS students and extra material for those students who need strong base in grammar is provided at Ace.
MISCELLANEOUS DETAILS
| | | | |
| --- | --- | --- | --- |
| Score Validity | 2 years | Official Website | www.ielts.org |
| Registration Mode | Online / | Rescheduling Fee* | 5 Wks prior @ charge of 25% of test fee |
| Mode of payment | Demand Draft/Credit card / Cash | Test Administration Frequency | 3-4 times a month |
| Test Fee* | Rs. 12,650/- | Test Repetition Policy | Next available date |
| Score Reporting time | approximately 15 days | Nature of Test | Paper Based Test |